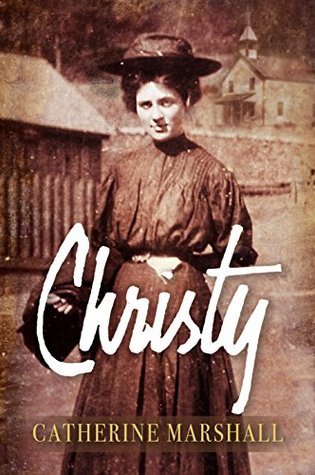 I grew up reading Guideposts magazine, which my mother and I both devoured, as we loved reading people's first-person inspirational stories. After I moved away to college, my grandfather gifted me annually with subscriptions, allowing me to read it even in my dorm room. So it's no wonder I've always loved and admired the non-fiction writings of Catherine Marshall. She was one of the great "classic" Guideposts writers, who also authored over 30 books, which sold millions of copies.
When I was an exhausted young mom, trying to manage two toddlers born close in age, my mom gave me another treasure of encouragement: a beautiful volume containing two complete Catherine Marshall works: Something More and A Closer Walk. I loved reading her personal stories, and I longed to capture an inkling of her deep faith and joy.
I reread that same copy a few years ago when I began trying to publish my own devotionals, and I especially enjoyed reading how Catherine followed God's call to become a writer. This led to my decision to read her two novels, Julie and Christy, which promised to show me how a Christian writer weaves her faith through the voice of fictional character. I checked out a copy of Julie from the library and loved this amazing story of a young journalist who unlocks secrets to a mystery in her hometown. Next, I planned to read Christy, yet I somehow never got around to it.
Years passed, and I kept Christy on my "someday" list. Then I learned about this new 50th anniversary release from Gilead Publishing, which contains a preface from the author's children, who grew up hearing stories about their grandmother, Leonora Whitaker Wood, the real-life inspiration for the novel's 19-year-old character, Christy Huddleston. At age 19, both Leonora and her fictional counterpart Christy left home in North Carolina to teach poverty-stricken children in the mountains of Tennessee. From the preface:
It is the story of a proud, fierce, and lyrical people tucked away in a remote section of the Smoky Mountains in the early 1900s. Yet this story is every bit as relevant today as it was a century ago. It is the story of a young woman who yearns to make a difference. And it is the timeless tale of how in the experience of giving to others, she finds herself the recipient of so much more.
In the novel, Christy Huddleston leaves her respectful life in Asheville and arrives by train seven miles from Cutter Gap, Tennessee, where she plans to join a mission that includes a new church and school. It's snowy January, and no one has arrived to meet her at the station, so she finds herself following along in the footsteps of the local postman, to make her precarious way to Cutter Gap. The inside cover of this beautiful new edition contains a detailed hand-drawn map of Cutter Gap, Tennessee which shows the important literary landmarks. There is also a list of characters and brief descriptions, which I referred to often in my reading.
Christy soon feels as if she's transported back in time to another world. The Smoky Mountain community of Cutter Gap is trapped by poverty, superstitions, and a fierce clan-like nature that leads to grudges and feuding, often settled by shotgun. I was immediately captivated by the dangerous plot Christy becomes involved in, as Cutter Gap residents battle one crisis after another: accidents, disease, wounded pride, and violence.
Thankfully, she is mentored by Alice Henderson, a wise Quaker woman who rides on horseback throughout the mountains, bringing faith and courage to several local communities. Unexpectedly, the novel also becomes a love story, when Christy meets the handsome young minister, David Grantland. Yet she is also intrigued by the local physician, Dr. Neil MacNeil, whose difficult labors often involve sudden life or death circumstances.
Though the plotline is often action-packed, I felt captivated by Catherine Marshall's lyrical writing, where she describes the natural beauty of each season in the mountains, especially as Christy befriends a local woman, Fairlight Spencer. The pages are also full of poetry, as the children begin memorizing great works of literature, such as when young Isaak McHone asks, "Kin I learn it by heart, Teacher? All of it?" the first time he hears Samuel Taylor Coleridge's "Kubla Khan:"
In Xanadu did Khubla Khan
A stately pleasure-dome decree;
Where Alph, the sacred river, ran
Through caverns measureless to man
Down to a sunless sea…
The barefoot children have such a passion for learning, part of the plot involves Christy reaching out to the wealthy for donations of school texts, and her hard work of letter writing yields such treasures as a Lyon and Healy grand piano delivered to the mission house. Yet she encounters others who are angry at her infringement on the local community, especially when David begins preaching against the evils of "White Lightning," the moonshine secretly brewed by local mountain men.
Reading the novel Christy for the first time is similar to how a reader feels when first encountering Margaret Mitchell's Gone With the Wind. It's not just a book; it's a phenomenon. The novel became a bestseller when it was originally published in 1967, then it was transformed into a TV series in the mid-90s starring Kellie Martin and Tyne Daly, and was later developed into three feature-length films. There's an annual festival which celebrates the work every year in Townsend and Del Rio, Tennessee, where the novel was set, called ChristyFest. There's also an award named after the novel, the Christy Award, which annually honors the most distinguished works of fiction written from a Christian faith perspective.
The story seemed familiar to me, since I remember watching the pilot of the TV show when I attended the Blue Ridge Mountains Christan Writers Conference in Asheville years ago, and hearing the show's producer, Ken Wales, speak. He shared how it took him 19 years to bring the novel Christy to the screen, and even though he originally had hoped to turn it into a feature-length film, he realized millions more people watched it on TV. You can read his story here.
When Ken Wales dimmed the lights and showed us all the incredible pilot of the CBS series, it was like watching a full-length film for me. And guess what? I discovered you can watch it online for free now on youtube. I won't link to it here since the link may change, but you can look it up. I think most of the TV episodes have also been posted online, so I look forward to watching them soon! You can also read an interview with the actress Kellie Martin here, on how she felt about her role in the TV series. The CBS series aired in 1994-95, though it was short-lived due to a network change in management, and it left audiences with a cliffhanger ending: who will Christy choose to marry? The doctor or the preacher?
In 2000, another producer decided to wrap up the ending by creating three feature-length films, which star Lauren Lee Smith. I've had no luck finding them viewable online for free, and they aren't available for streaming on Netflix or through Amazon Prime. In fact, they're incredibly expensive to buy used, so I've put the DVDs on hold from my local library and can't wait to watch them!
They're titled:
1. Christy: Return to Cutter Gap
2. Christy: A Change of Seasons
3. Christy: A New Beginning
After I finished the novel, I was of course curious as to how much of the book was true, and how much was fiction. I found a good article, Christy and Leonora: City Girl, Country Gal, that discusses this, and it does seem like Catherine Marshall embellished her mother's real-life story a bit by adding in a few characters and plot sequences. Maybe I will have to make the journey to Christyfest someday to discover the truth on my own!
Exciting literary adventures ahead for those of us who love to explore beyond the pages of our favorite books! 🙂
About the Author: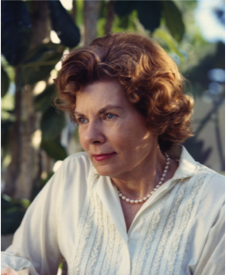 Catherine Marshall (1914-1983), The New York Times best-selling author of 30 books, is best known for her novel Christy. Based on the life of her mother, Christy captured the hearts of millions and became a popular CBS television series. Around the kitchen table at Evergreen Farm, as her mother reminisced, Catherine probed for details and insights into the rugged lives of these Appalachian highlanders. Catherine shared the story of her husband, Dr. Peter Marshall, Chaplain of the United States Senate, in A Man Called Peter. A decade after Dr. Marshall's untimely death, Catherine married Leonard LeSourd, Executive Editor of Guideposts, forging a dynamic writer-editor partnership. A beloved inspirational writer and speaker, Catherine's enduring career spanned four decades and reached over 30 million readers.
Find out more about Catherine at http://gileadpublishing.com/christy/.
Thank you to Litfuse and Gilead Publishing for sending me a complimentary copy for review. All opinions expressed are mine alone.